Being more than a year into my adventure, I've been hard at work making plans and contemplating what I want next. Of course, as usual, my biggest answers are that I want to love, I want to inspire, I want to travel (mostly in Europe), and I want to write. But I also want to have more adventures. Capture more moments like the one above. Simple. Beautiful. Kind of crazy. Way fun.
So, for the first time in a long while, I started working on my bucket list. My list of things I'd love to do in my life.
Some of these things have been on my list for a long time (getting kissed in the rain, for example) and some are very new. But all of them set my heart aflutter.
Here's the list so far:
Write a bestseller.
Photo by Matryosha.
Jump off a bridge in Thun, Switzerland (all the kids do this during the summer and it looks way fun).
Thun by Daniel Moser.
Kayak along the cliffs of all five of the Cinque Terre towns.
Take tango lessons in Argentina.
Tango in the street by Louis Vest.
Hold a baby tiger or leopard.
Baby tigers by Tambako the Jaguar.
Go paragliding in the mountains.
Paraglider by Jimmy Baikovicious.
Salsa in Cuba.
Cuba by Jordi.Martarell.
Hike. Everything.
Forest scene by Frank Wuestefeld.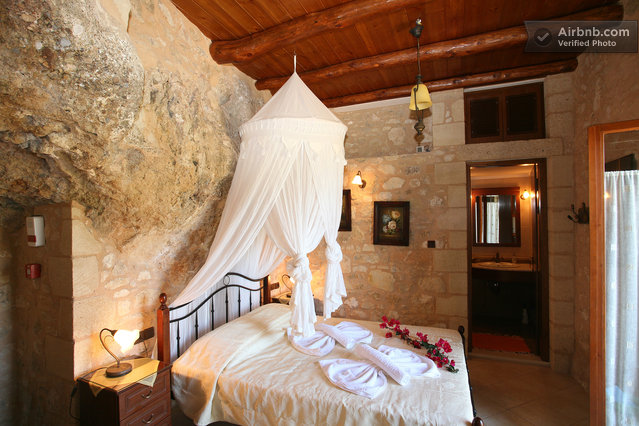 Found on Airbnb.
Giraffe Manor.
Kayak the Na Pali Coast.
Photo by Jay Bergesen.
Attend Carnivale in Venice.
Masks by Giovanni Orlando.
Learn to pole dance.
Pole dancer by kularock.
Get kissed in the rain.
Kissing photo by Davey Schippers.
Ride the Glacier Express.
Glacier Express by Kevin Poh.
Learn to shoot a bow.
Image by Rick.
Waterfall of the Gods by Stewart Ayrey.
What's on your bucket list?